Location Map
Directions
1. Travel the 102 Highway to exit 4B (the Sackville exit). Stay to the left, which is the 101 Highway West towards Windsor.
2. Take Highway 101 for 15.5kms and exit at Exit 3, At the top of the off ramp, take a right towards Mt. Uniacke/Sackville.
3. In less than 100 Meters there is another stop sign. Turn left towards Mount Uniacke (this is highway #1 West).
4. Follow highway #1 for exactly 7.5kms to Uniacke Mines Road (on your right). Turn right and travel down Uniacke Mines Road.
5. Travel down Uniacke Mines Road for exactly 2kms. The red gate marking the entrance to Sunset Meadows will be on your left.

Please click the map to zoom in
Written directions below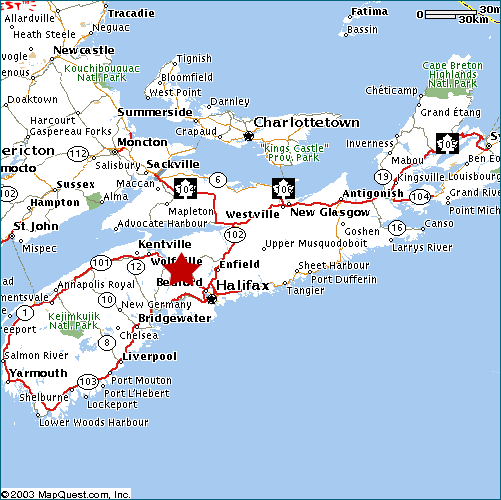 Designed by The Web People